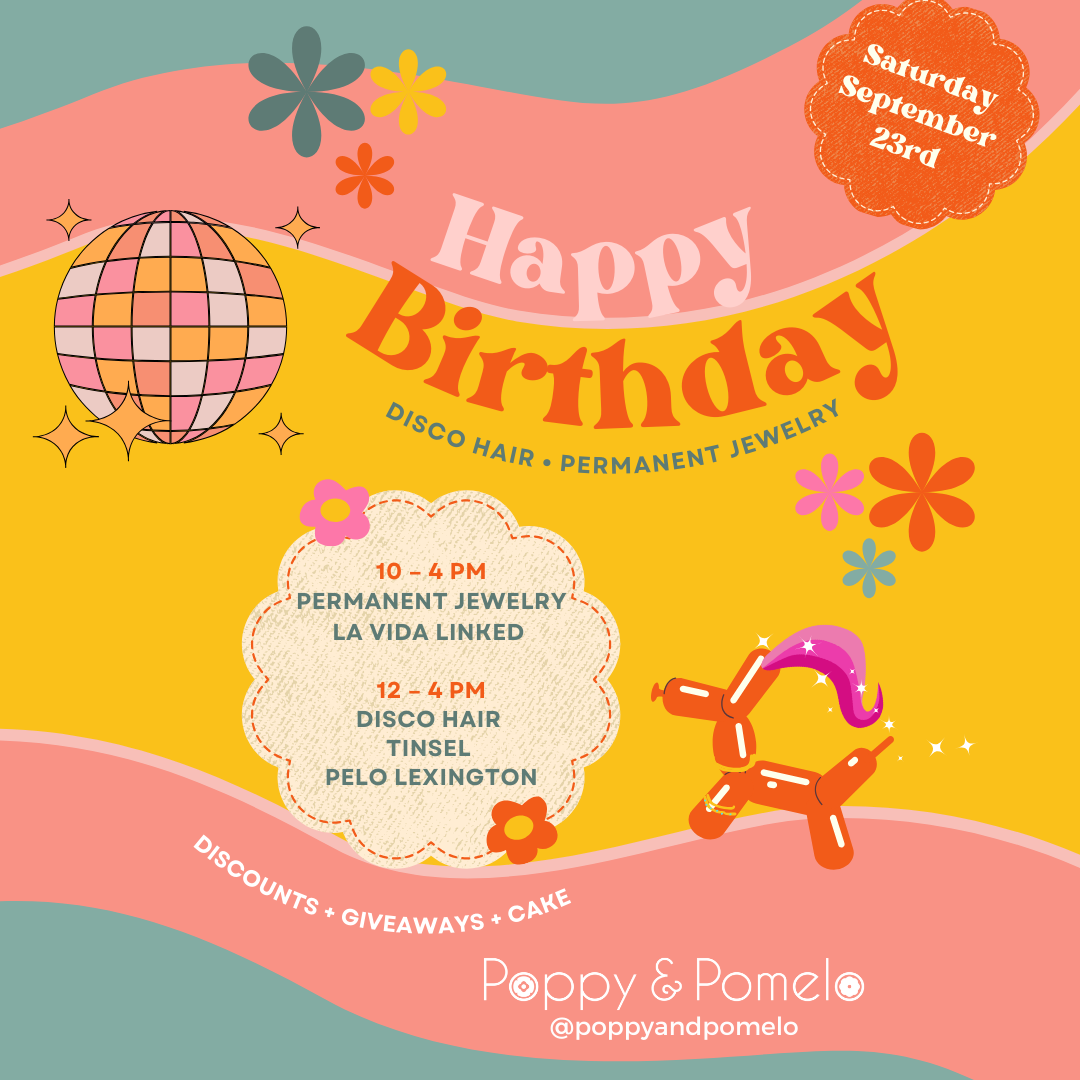 Birthday Celebration | September 23rd
Have you heard about our Birthday Party? Join us Saturday, September 23rd for in-store discounts, cake, disco hair, and permanent jewelry in celebration of Kami and Marin's birthdays which happen to be exactly 2 weeks apart!!
We'll be celebrating from 10-6pm!!
526 E High Street, Lexington, KY 40502
La Vida Linked | September 23rd
Let's link up!!
La Vida Linked will be at our birthday bash on Saturday, September 23rd from 10-4 pm. 
Permanent welded and custom-fit jewelry will be available for your wrist, neck, ankle, or finger.
Bracelets: $55
Anklets: $75
Necklaces: $95
Rings: $25 (add-on only)
Pelo Lex | September 23rd
Disco hair by PELO Lexington will also be available during our birthday celebration on September 23rd from 12-4 pm. 
Hair tinsel is a thin piece of iridescent material that attaches to the hair like extensions using micro rings. By applying a few strands of hair tinsel into each bond, a disco glisten is created to the hair.
$10 per strand